Cheese Tea is one of the latest beverage trends, started in China and made famous by HEYTEA, a tea brand in China where they successfully secured funding of 100 million Chinese Yuan. During the uprising of Cheese Tea, I was there in Guanzhou and witness their operations, they were very protective of their operation and I was stopped from filming each time when I held my camera trying to capture their line of operation.
However, I manage to peek in and see most of the ingredients they were using, and here I am sharing them with you!
Here is the Best Cheese Tea Recipe for you!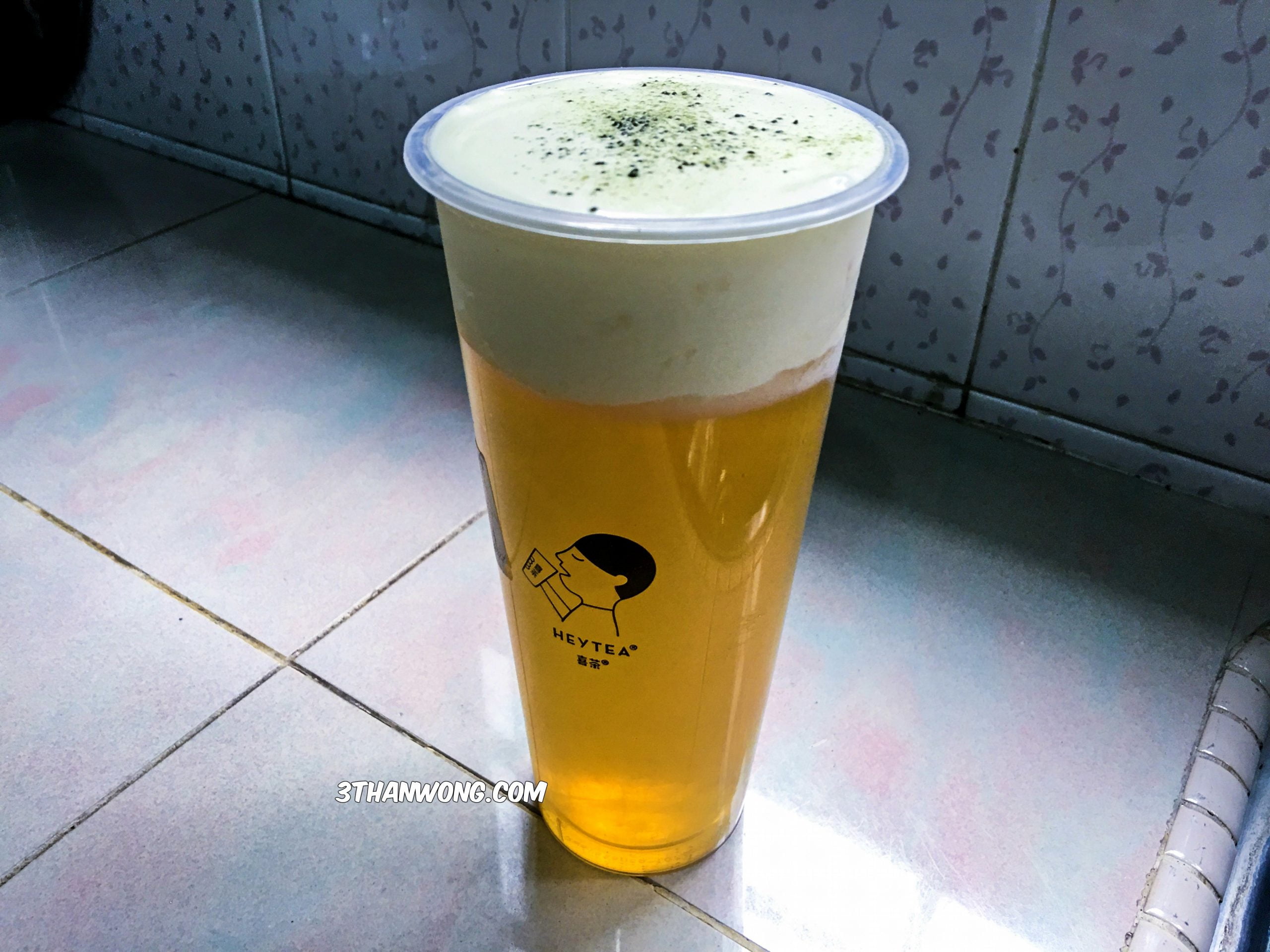 Peeking Into HEYTEA's Barista Line When They Were Preparing the Salted Cheese Foam Layer!
I was lucky enough to have stood there at the side of their counter when they were preparing the Salted Cheese Tea Foam and took careful note on how they prep it steps by step. There was a couple of times when I pull out my mobile and before I manage to snap a picture, their staff would warn me that I am not allowed to take any photos of their store, especially their line of operations.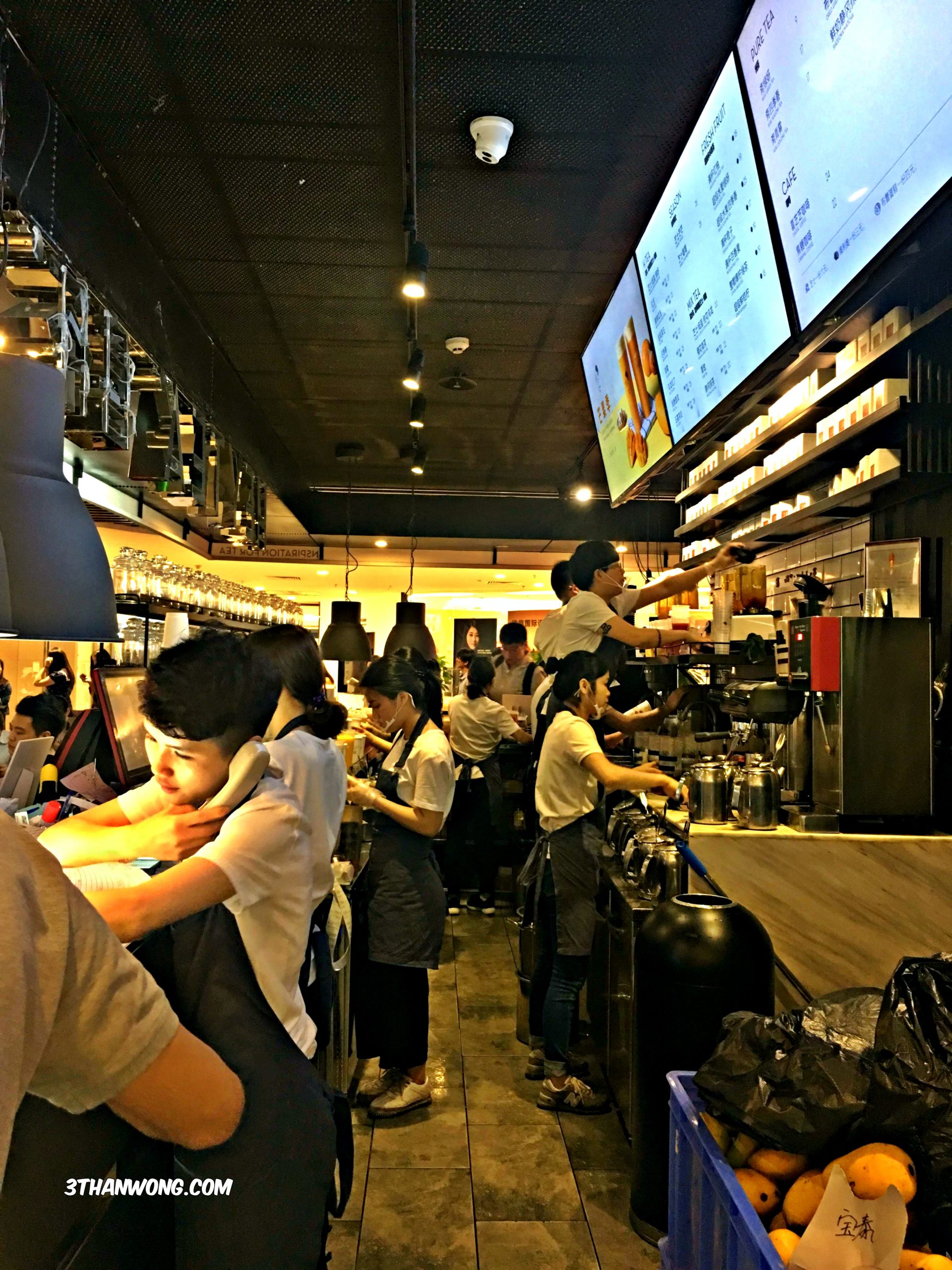 Well, I believe cheese foam pairing with tea was there in the market for quite a while, but it wasn't done right, until HEYTEA steps in and makes this beverage a trend. Initially, Regius Tea and Royaltea was the close competitor of HEYTEA, but eventually, they lost the battle after HEYTEA manage to secure their first round of funding of 100 million Chinese Yuan.
Cheese tea is now the latest food trend, emerging from China, the craze for Cheese Tea is just crazy. Coming back to Malaysia, there is a few other Cheese Tea seller who also entered the market here, namely – Regius Tea, Chizu Drink Japanese Cheese Tea and Royaltea (皇茶). Having my previous experience with HEYTEA at Guangzhou and Chizu Drink at Sunway Pyramid. With HEYTEA (喜茶) being the crown of Cheese Tea in China, I've decided to do a little experiment of mine in an attempt to imitate their Cheese Tea. (I just REVISED the cheese tea recipe here!)
HEYTEA Inspired Cheese Tea Recipe!
I manage to a peek when they were preparing the Salted Cheese Foam, and I memorize all the step by step process. Now share them with you, so everyone can enjoy a cup of homemade Cheese Tea!
Ingredients
Salted Cheese Foam
250

ml

Whip Cream

(any brands would do)

30

g

Cream Cheese

(I prefer Philadelphia)

30

g

Cream Cheese Powder

(Anchor brand, or any brand you can find locally)

100

ml

Fresh Milk

(Full Cream, Whole Milk)

1/5

tsp

Salt

(add more if needed)

50

g

Sugar
Tea
1

bag

Any tea of your choice

(green tea, matcha, earl grey, jasmine, oolong, etc)

1

tbsp

Sugar

(add more if you like)
This is a free content
I have to run Ads
Instructions
Brew Tea
Brew your tea of choice with 400ml of hot water.

Let it chill and keep it refrigerated.
Cheese Foam
Add cream cheese. cream cheese powder and milk into a bowl and whisk.

Whisk until all the cheese has dissolved.

Add UHT Whip Cream, sugar, and salt and beat on low speed.

Whisk until all the sugar and salt have dissolved.

Then check consistency and beat to medium peak.

Covered with cling wrap and keep chilled.
Serving
Prepare a clean 400ml cup.

Pour the chilled tea into the cup.

Then gently scoop a sufficient amount of Cheese on top of the tea.

Lastly, dust some matcha powder over the cheese foam.
Video
Notes
Tips
The reason why I've changed the sequence than what you watched in the video is I found out that the cheese is difficult to be dissolved if I have the cheese add-in after beating the UHT whip cream.
Whip Cream is usually only beaten to peak consistency if it is for cake decorations.
If you use full peak whip cream, the taste would be greasy instead of creamy.
Nutrition
Calories :
123
kcal
Carbohydrates :
12
g
Protein :
1
g
Fat :
8
g
Saturated Fat :
5
g
Cholesterol :
28
mg
Sodium :
73
mg
Potassium :
51
mg
Sugar :
10
g
Vitamin A :
264
IU
Calcium :
35
mg
*These Nutritional Values have not been evaluated by the Food and Drug Administration