A good bowl of Ginkgo Barley has to be creamy, smooth, and rich. Though it sounds like a simple recipe, there are some tricks and secret ingredients to make this dessert stands out. This is my late mother's recipe that I absolutely love it, every single time when my mother cooks her Ginkgo Barley with Yuba for us, and here I am sharing what is her secret in making an absolutely delicious Chinese Dessert!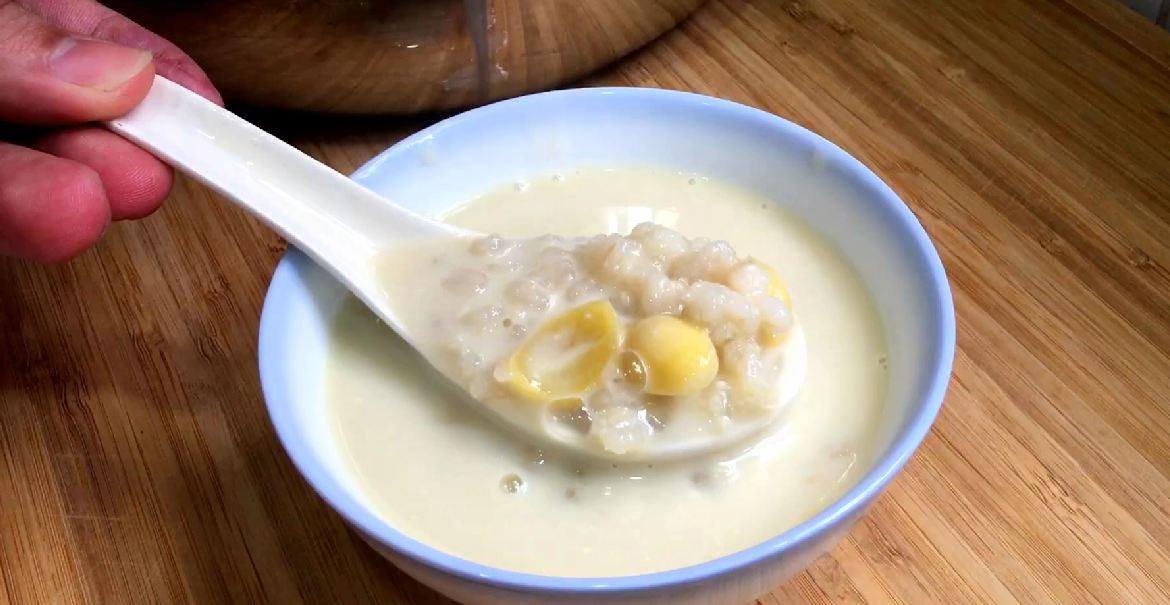 Creamy, Smooth, and Thick Ginkgo Barley!
Well, if you love creamy dessert, look no further, this version of Ginkgo Barley with Yuba is for you. The secret lies in the selection of ingredients. Even if you have the recipe but without using the right ingredients, it still will not turn out to be a creamy, smooth, and silky texture.
The most important ingredients that will make it creamy is the Yuba Sheets.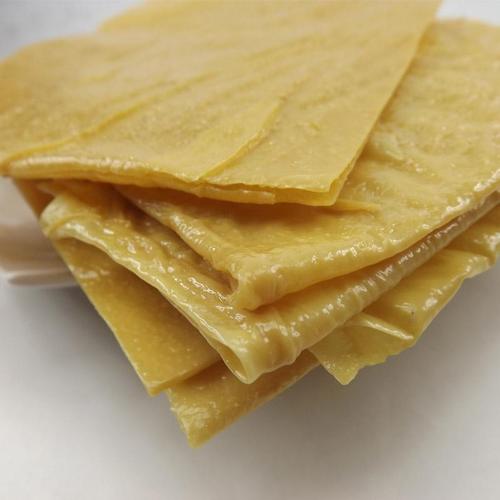 However, there is a catch, Yuba sheets (Fu Chuk) come in many types. We will be using the type that is able to fully dissolves after they are cooked for an hour or two. Please do check with your local Chinese grocer for this type of Yuba sheets, they usually know which type works the best. (We will not be covering in-depth of different types of Yuba sheets here)
Next, is the Ginkgo.
Ginkgo is pretty much the same anywhere, but do take note of the spoilt ones when you are buying them. Some people say that the inner embryo is bitter, in fact, personally I think the bitterness is rather light, and most of the time I can't really taste it. If you dislike even the slightest bitterness, split the ginkgo in half and remove the embryos.
Upping The Chinese Dessert Game, The Ultimate Ginkgo Barley Yuba Recipe!
Though this Chinese dessert seems quite common not everyone manages to make it right. My mother always made me this when I was still a kid. Learning the secret from my mum, here is my version of it that I have perfected!

Can be served hot or cold
Chinese Dessert - Fu Chuk Yi Mai Recipe
Make sure to use fully dissolvable yuba sheets (fu chuk) for the best result, this is a recipe passed down by my mother and I have made a slight adjustment to it for easier cooking steps!
Ingredients
4

liters

Water

200

g

Barley

100

g

Ginkgo

200

g

Yuba Sheets

(option - 1 liter unsweetened soy milk )

50

g

Pandan Leaf

(optional)

Sugar

(to taste)

Evaporated Milk

(optional to serve )
This is a free content
I have to run Ads
Instructions
Preparation
Deshell ginkgo and peel the outer membrane.

Cut ginkgo into half and remove the inner seed. Wash with clean water, strain, and set aside.

Clean barley with clean water, strain, and set aside.

Wash pandan leaf under running water to remove any dirt. Tie into a knot.

Check yuba for any impurities and crush them into smaller pieces.
Cooking
Bring 4 liters of water to boil in a pot.

Add all the ingredients into the pot.

Once it is boiling, switch to medium-low and simmer for 2 hours.

Season with sugar in accordance with your preferences.

Once the sugar has fully dissolved, remove from heat and serve
Serving
Scoop a generous amount of barley, some ginkgo, and the dessert soup into a bowl.

Dish evaporated milk into the dessert at approximately one-tenth of the dessert amount and serve.
Video
Notes
Tips
The inner seed of the ginkgo delivers a slightly bitter flavor. Removing the seed removes the bitterness.
Evaporated milk gives an extra creaminess to flavor and improves texture, making the dessert smoother.
There are a few types of Yuba, only use the dissolve-able yuba for making dessert.
Here are a few tips to purchase high quality fully dissolvable Yuba
Trusted seller.
It feels slightly greasy/oily to your touch.
It is slightly elastic.
Ask the seller that the beans are from America and the bean's outer membrane is removed during production.
Nutrition
Calories :
125
kcal
Carbohydrates :
24
g
Protein :
5
g
Fat :
1
g
Saturated Fat :
1
g
Sodium :
38
mg
Potassium :
151
mg
Fiber :
6
g
Sugar :
1
g
Calcium :
31
mg
Iron :
1
mg
*These Nutritional Values have not been evaluated by the Food and Drug Administration