Yu Xiang Sauce is a traditional Sichuan sauce, is hot, sour, salty, sweet, and tangy. Though Yu Xiang means fish-flavored, it contains no seafood in it. This sauce has now widely spread into another regional Chinese cuisine. Make yourself this sauce, store it in the refrigerator, it will last for a month and can be used to cook dishes!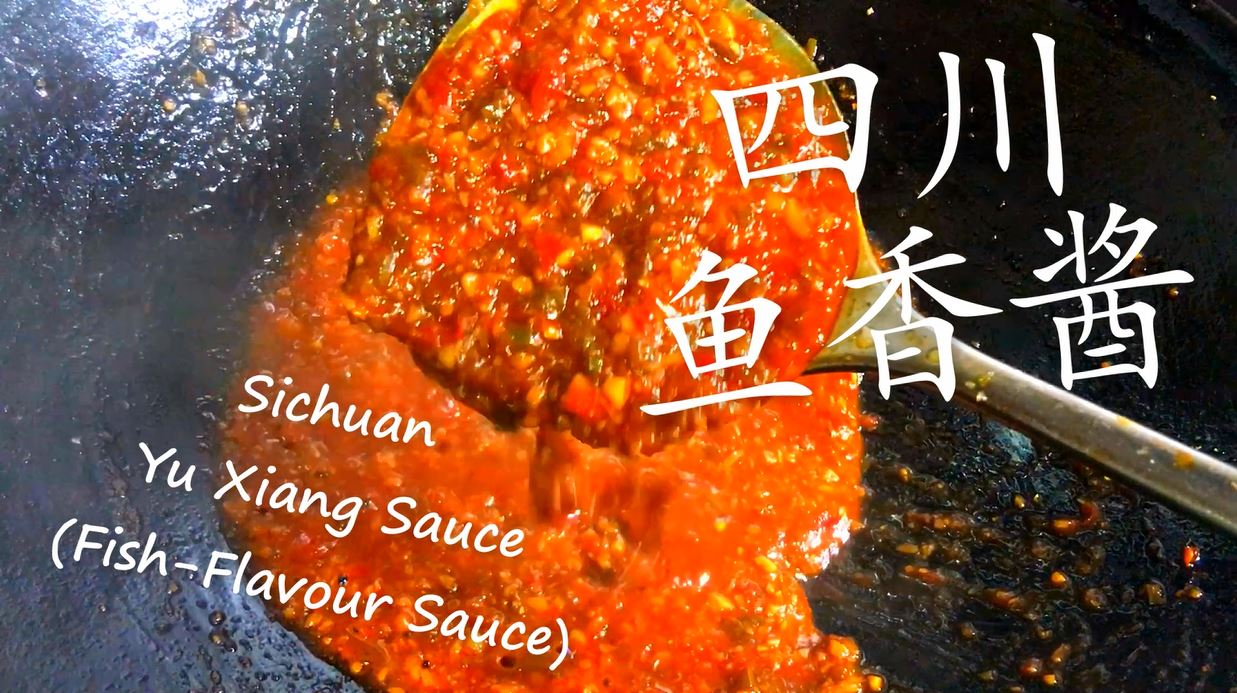 Sichuan Fish-Flavored Sauce
Well, as I had mentioned earlier, it contains no seafood or fish despite the name fish-flavored sauce. It was said that this sauce was accidentally developed by a family that liked to eat fish very much, where they use similar ingredients to cook fish. One day the wife uses the left-over sauce to cook another fish and it turns out her husband likes it a lot and thus, this sauce was created since then.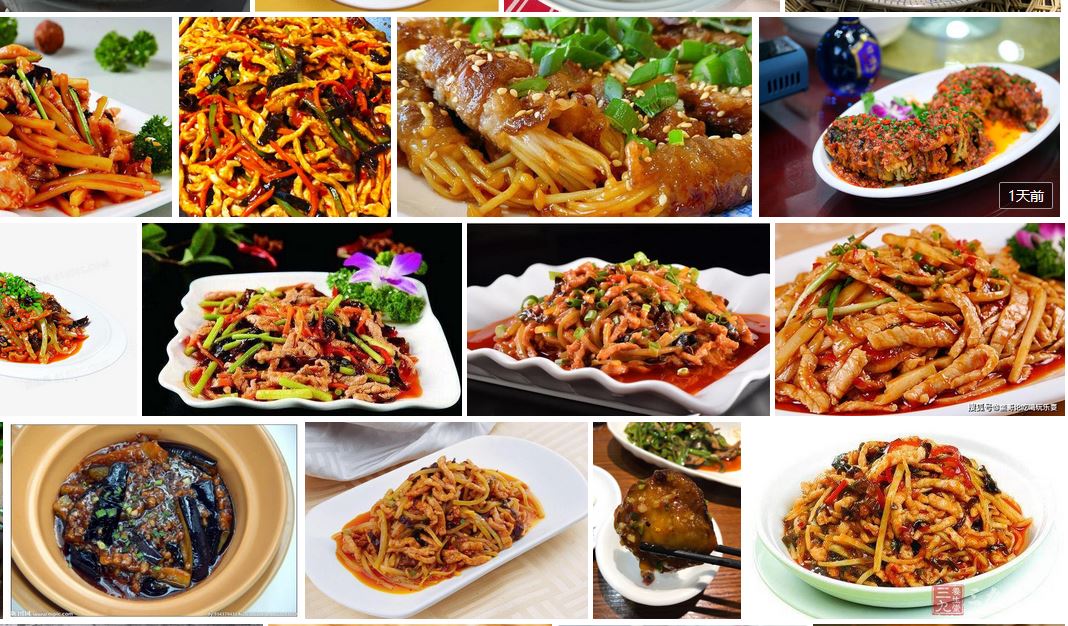 Dishes that Use Yu Xiang Sauce
Here are some of the common dishes that use Yu Xiang Sauce;
Yu Xiang Three Silk
Yu Xiang Pork Liver
Yu Xiang literally translated as fish-flavored, a famous sauce originated from Sichuan, China. Despite this sauce actually have no seafood or any fish ingredients. It was said that one family used to cook this sauce with freshwater fish on a regular basis. One day, there was no fish in the kitchen amidst the wife was rushing to cook for the husband. And so she took the leftover sauce and cooked it with meats. Immediately her family loves it and eventually, the story spread among the neighborhood and hence got its name, Yu Xiang – Fish flavored.
Sichuan Yu Xiang Sauce Recipe
The way this sauce has its tangy sourish flavor comes from the usage of pickled chili pepper. If you do not have access to any Chinese grocery shop, try to substitute the pickled chili with your local fermented pepper instead.
Ingredients
130

g

Chili Douban Sauce

50

g

Garlic

(chopped)

50

g

Ginger

(chopped)

80

g

Pickled Chili Pepper

6

tbsp

Black Vinegar

(semi-sweetened)

5

tbsp

Sugar

8

tbsp

Cooking Oil

200

ml

Water
This is a free content
I have to run Ads
Instructions
Preparation
Peel and clean garlic and ginger. Then chopped or blend them.

Chop pickled chili into fine pieces or blend.

Prepare the other ingredients.
Cooking
Preheat a pan with cooking oil.

Switch to low heat and add chopped ginger. Thoroughly stir fry.

Add chopped garlic and stir-fry to aromatic fragrance.

Add chopped pickled chili peppers and thoroughly stir fry.

Add chili douban sauce and briefly stir fry.

Add 200ml of water and switch to high heat.

Add black vinegar and sugar into the mixture.

Bring to a boil and reduce heat to a simmer.

Continuously scrape the bottom to prevent burn.

Reduce until a thick consistency and remove from heat.

Transfer to a jar and let it cool down at room temperature before storing in the refrigerator.
Video
Notes
Tips
The amount of garlic, ginger, pickled chili peppers, and chili douban sauce can be reduced to your preferences with the portioning of 1:1
Nutrition
Calories :
785
kcal
Carbohydrates :
51
g
Protein :
2
g
Fat :
62
g
Saturated Fat :
4
g
Sodium :
326
mg
Potassium :
317
mg
Fiber :
1
g
Sugar :
33
g
Vitamin C :
9
mg
Calcium :
45
mg
Iron :
1
mg
*These Nutritional Values have not been evaluated by the Food and Drug Administration