From the earlier Cheese Tea recipe, I have been getting quite a lot of people asking me that is is possible to not use cream cheese powder, where cream cheese powder is not available in their local pastry or grocery shop. Hence I further develop the Cheese tea recipe, make some adjustments, and came up with this revised version of Cheese Tea recipe with much simpler ingredients but achieving the same flavor outcome!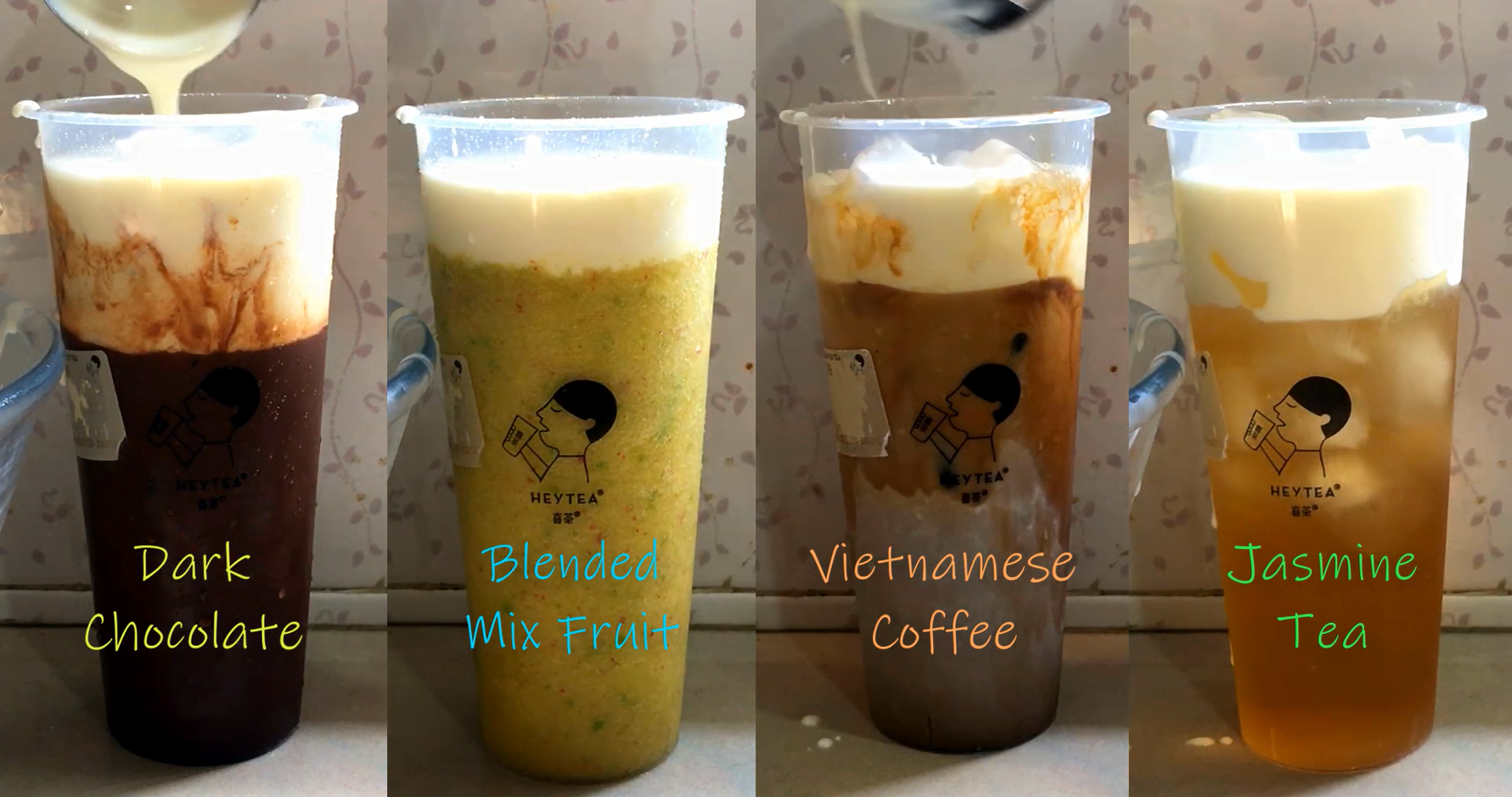 Heytea is still the King of Cheese Tea
Well, up to date, I had tried almost every brand that available in town, Heytea is still the best Cheese Tea maker in town, perhaps in the world. They are the very reason Cheese Tea has gain so much popularity across the world. Read more here about how Cheese Tea becomes a phenomenon in China.
Still waiting for the day for Heytea to shows up in Malaysia. Currently, they are only available in China and Singapore.
But worry not my Cheese Tea recipe is identical to Heytea's flavor, try it out. I assure you this recipe does not disappoint!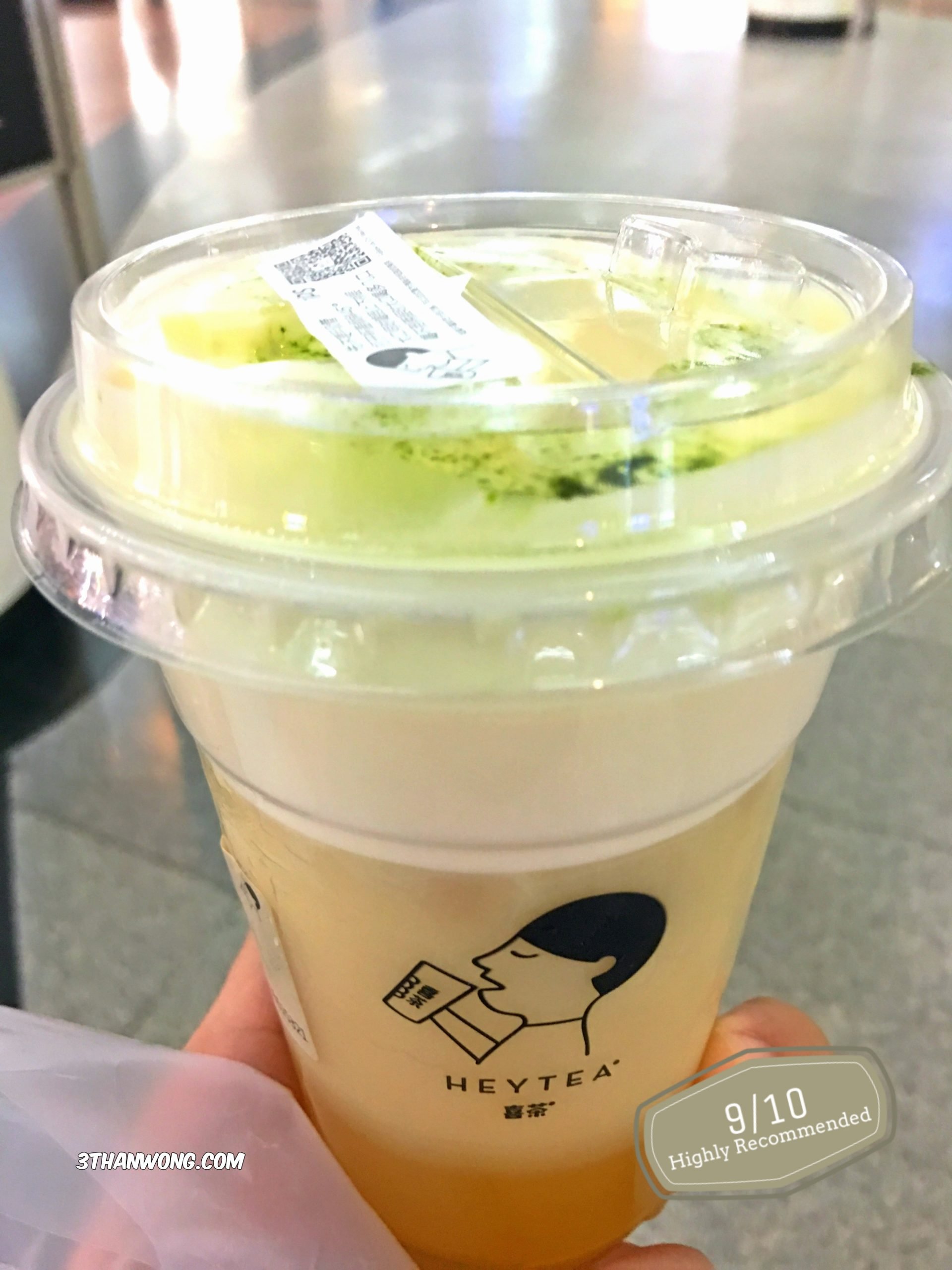 The previous cheese tea recipe, I've made it with the combination of cream cheese block and cream cheese powder. However, I've got plenty of requests asking where do they get the right cream cheese powder, the preferred cream cheese brand, etc. Hence, noticing the difficulties of trying to follow the cheese tea recipe, I've taken my time to remake and revise the cheese tea recipe! I have it further simplified with the same flavor outcome and this time it is really easy to be made!
Salted Cheese Tea Recipe in 10 minutes! REVISED
I had my Cheese Tea recipe simplified, there is no need to use Cream Cheese powder now, even the steps have been simplified, now you can enjoy a cup of Cheese Tea at home in under 10 minutes!
Ingredients
200

ml

UHT Whipping Cream

200

g

Cream Cheese

(any brands would do, best is Philadelphia)

100

ml

Fresh Milk

(Full Cream or Whole Milk)

1

tsp

Salt

(sea salt)

100

g

Sugar
This is a free content
I have to run Ads
Instructions
Procedure
With a clean mixing bowl, mash cream cheese into smaller pieces.

Add sugar and salt into cream cheese and beat until sugar dissolves.

Slowly introduce milk into cheese batter and continue whisking.

Whisk until cheese batter is foamy and set aside.

With a separated mixing bowl, whisk whipping cream.

Whisk whipping cream until medium peak consistency.

Mix medium peak cream into cheese batter and whisk.

Whisk until foamy then keep in the refrigerator.
Serve
Serving with any beverage of your preference and scoop the cheese batter on top of the beverage.
Video
Notes
Tips
The cheese foam is to be kept chill whenever not in use is. It can last for about 3 - 5 days in the refrigerator.
Thoroughly whisk the cheese batter when you are about to use it, this would incorporate the split water and fats together to keep the cheese foam stay afloat.
Nutrition
Calories :
299
kcal
Carbohydrates :
21
g
Protein :
4
g
Fat :
23
g
Saturated Fat :
7
g
Cholesterol :
37
mg
Sodium :
506
mg
Potassium :
46
mg
Sugar :
18
g
Vitamin A :
448
IU
Calcium :
33
mg
Iron :
1
mg
*These Nutritional Values have not been evaluated by the Food and Drug Administration