A good bowl of Chili Pan Mee lies in the chili, minced meat, noodle, topped with poached eggs, these combinations deliver an explosive flavor in your mouth and usually, one bowl is never enough. My Chili Pan Mee recipe innovates the usual style of plating, making the entire noodle dish much more enticing!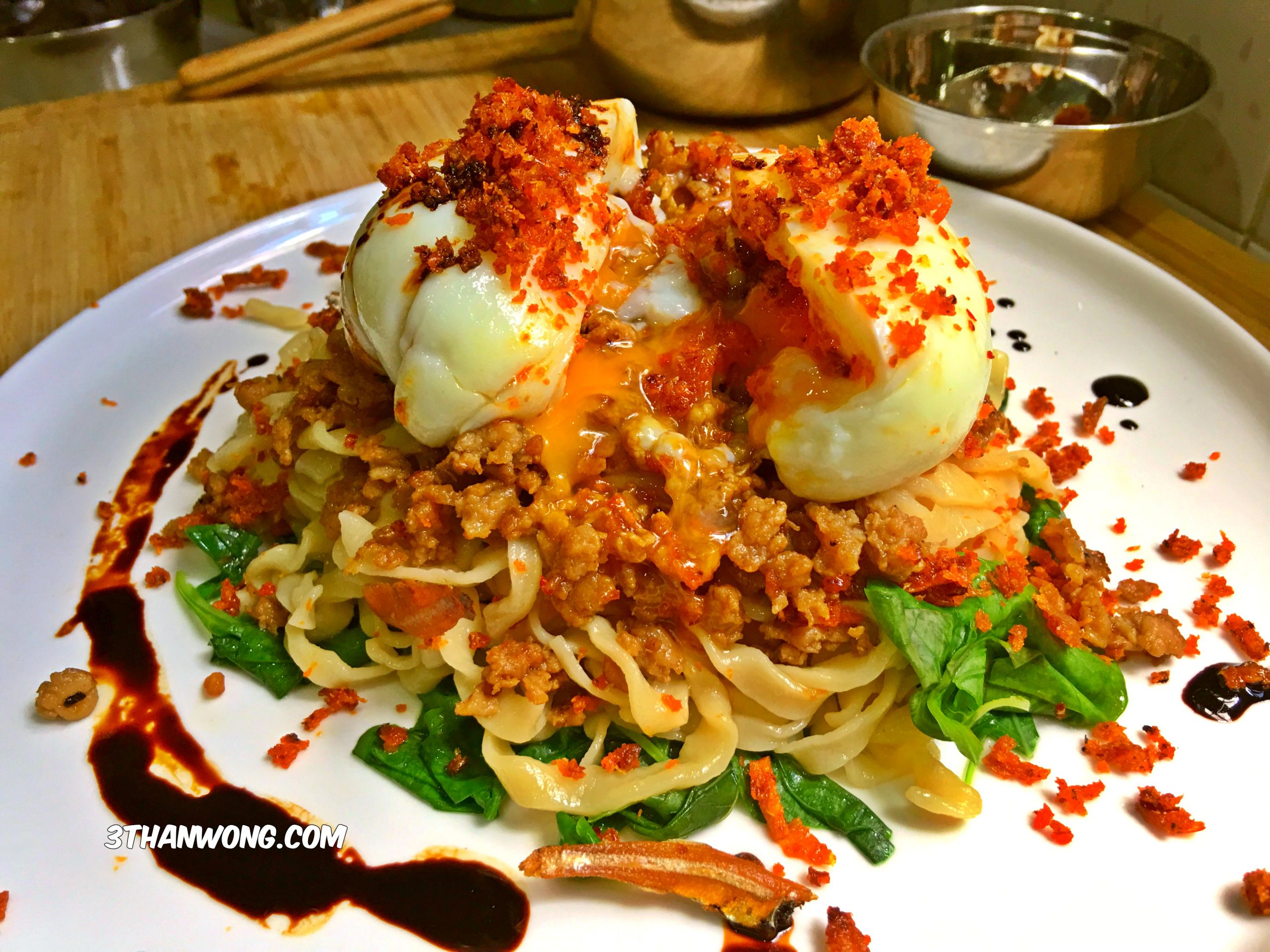 Who started Chili Pan Mee?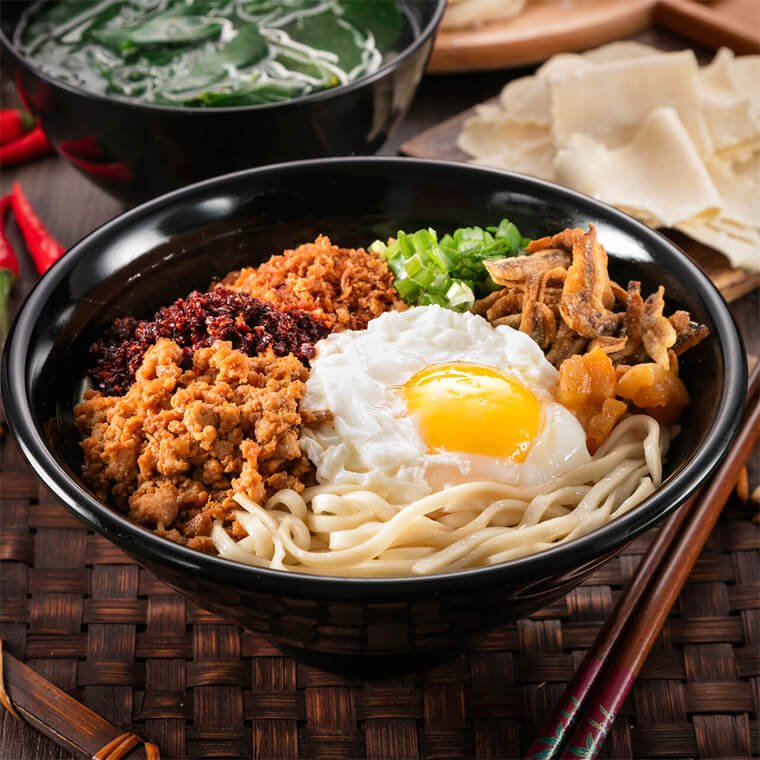 Chili Pan Mee has gain popularity over the years. The most important ingredients for a bowl of delicious Chili Pan Mee lies in the minced meat, poached egg, and the chili. There is plenty of notable places in Kuala Lumpur who serve a decent bowl of Chili Pan Mee. However, I personally think the presentation is a little boring. So in this recipe, I am not only giving you good detail recipe to make yourself a delicious Chili Pan Mee but also I am incorporating some, I believe, innovative ideas of how to present this stunning dish!
Malaysian Chili Pan Mee Recipe
Let's innovate the usual Spicy Chili Pan Mee by stepping up the plating game. My recipe call for the usage of XO Sauce as the chili, you can make my XO sauce recipe easier by removing dried scallop, dried shrimp, Chinese ham, abalone sauce, and oyster sauce.
配料
400

克

Egg Noodle

20

克

Dried Anchovies

100

克

Minced Meat

3

汤匙

食用油

1

汤匙

Soy Sauce

1/2

茶匙

盐

1

茶匙

糖

4

cloves

大蒜

2

nos

Egg

2

汤匙

XO Sauce

200

克

Baby Spinach

Thick Soy Sauce

(for garnishing)

Lard

(to toss the noodle (options - bacon fats, olive oil, etc))
这是一篇免费的文章
我必须投放广告
步骤
Preparation
Clean and pluck the baby spinach.

Crush the garlic and chop.

Prepare the other ingredients accordingly.
Cooking
Preheat pan/wok with cooking oil.

Shallow fry the dried anchovies with low heat. Strain and keep aside.

At medium-low heat, add chopped garlic into the pan and fry to golden.

Add minced meat and thoroughly fry it.

Add soy sauce, salt, and sugar, then fry the minced meat until dark brown color. Set aside.

Quick blanch the baby spinach.

Blanch 1 portion of egg noodle for 30 seconds.

Strain the noodles and mix the noodles with a tablespoon of lard and a teaspoon of soy sauce.
Plating
Place baby spinach at the bottom as a base layer.

Gently twist the egg noodles and place them on top of the baby spinach.

Follow by 2 tablespoons of minced meat.

Then place the poached egg on top of the minced meat.

Gently place 2 tablespoons of XO Sauce over the poached egg.

Drizzle some thick soy sauce over in a heap and serve.
视频
营养
卡路里 :
1512
大卡
碳水化合物 :
222
克
蛋白 :
55
克
脂肪 :
45
克
饱和脂肪 :
9
克
胆固醇 :
291
毫克
钠 :
1262
毫克
钾盐 :
1468
毫克
纤维 :
12
克
糖 :
8
克
维生素A :
9563
IU
维生素C :
30
毫克
钙 :
224
毫克
铁 :
10
毫克
*这些营养价值没有经过食品和药物管理局的评估。